Horizon Fluid Power was founded on the principles that, "Service To Our Customers Comes First" . We understand that a fast response time, along with  good service and competitivness is the key to our business.

Horizon  was formed in 2001 to meet the needs of industrial and agricultural companies that utilize hydraulics as there main source of power. We have over 88 years of experience in rebuilding and manufacturing hydraulic cylinders, pumps, motors and valves.

We are experienced in rebuilding all major brands of cylinders.  Horizon is not only a repair facility but we are aso a full scale machine shop for your manufacturing needs. We have milling and machining capabilities for any and all parts of your cylinder; chrome rods, new pistons, new glands, rod eyes and even new barrels if necessary.  We can work with many types of material including: 660 bronze, ductile iron, T1, A36, stainless, tubings, casings, cold rolled and heat treated materials.
Our pump shop can rebuild all major brands of pumps and motors. We specialize in the manufacturing of new gear pumps. Pump housings are drilled in house to meet the customers flow requirements for each specific job.  Pumps are assembled and tested in a controlled environment to insure quality.
Our 20,000 square foot shop can accommodate any and all of your hydraulic and pneumatic requirements and needs. Thank you for visiting the Horizon Fluid Power, Inc. web page. We appreciate the opportunity to do business with you. For more information  please email one of our specialists on the contact page .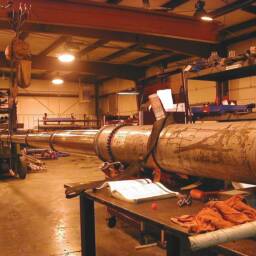 *Inspecting of all component is one of the most important jobs. Our team of expert mechanics have been properly trained to trouble shoot any structural and mechanical issues that might arise.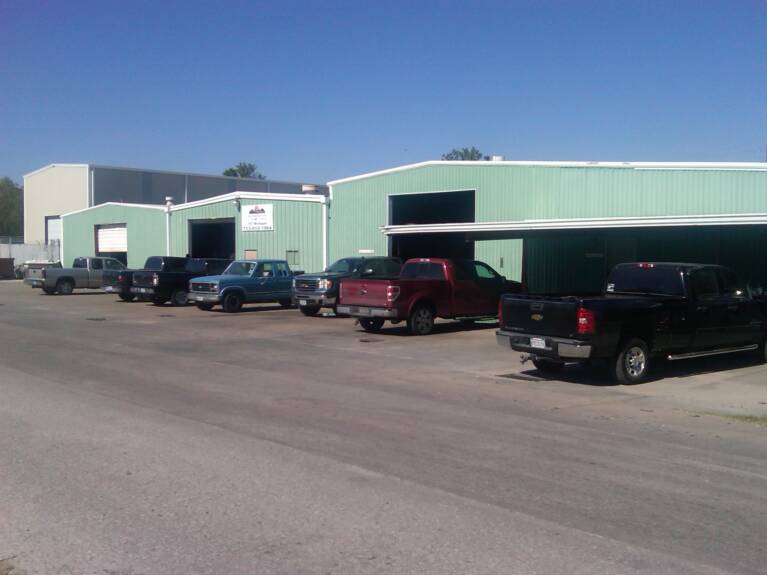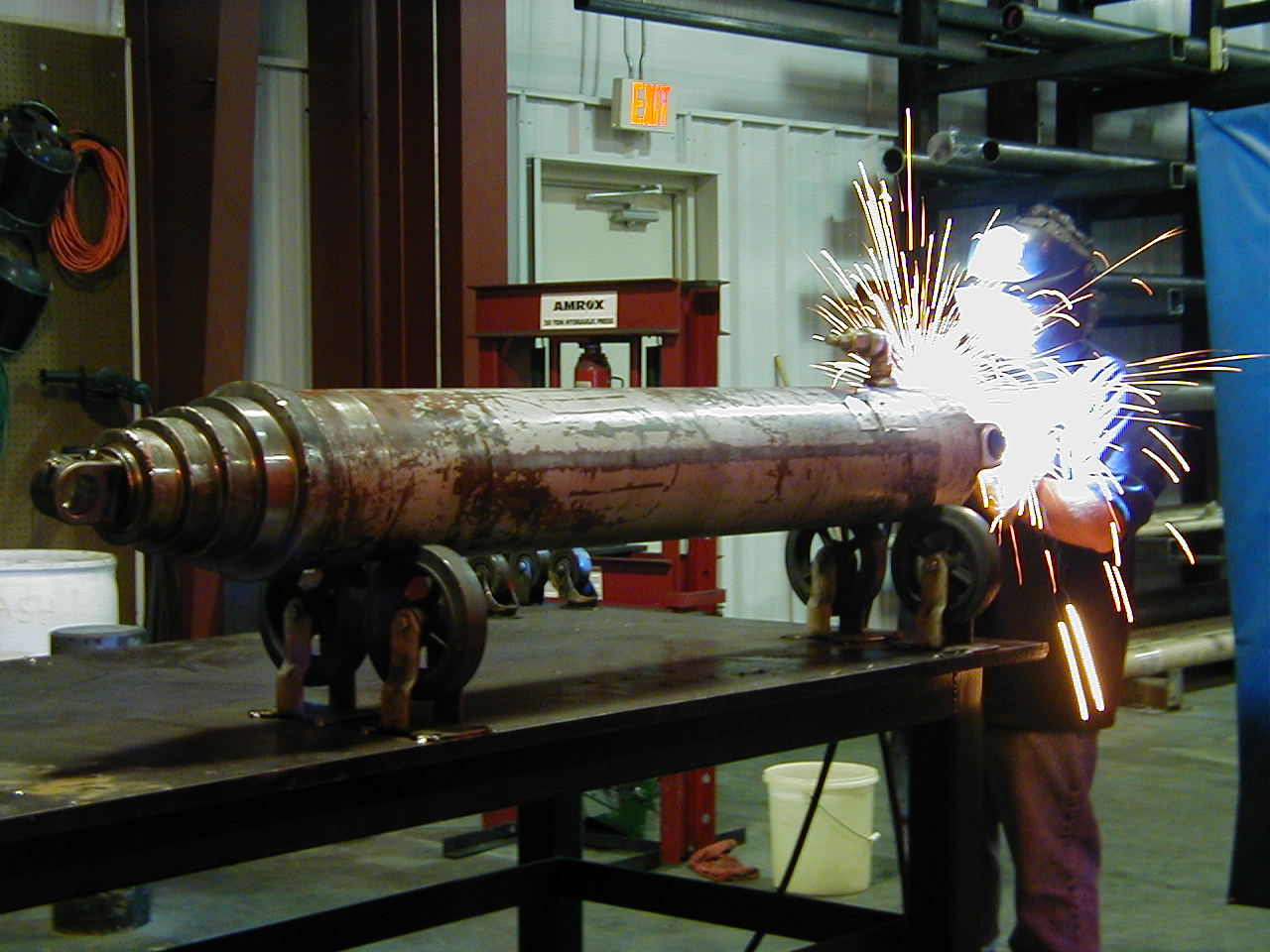 *Welding and fabrication in house.